Nanoman's Personal Pages
These pages are not representative of the policies or opinions of Nanoman's Company.
Nanoman's Stories
WARNING!!!
THIS STORY CONTAINS GRAPHIC AND DISTURBING IMAGES THAT AREN'T SUITABLE FOR YOUNGER OR SENSITIVE VIEWERS! VIEWER DISCRETION IS STRONGLY ADVISED!
A Morning in Building #5: Red on Folder
I turned my head to look around the room some more, and I noticed a folder on the ground with the same red colouring on it. I took a photograph, and made my way to the door marked "Kitchen".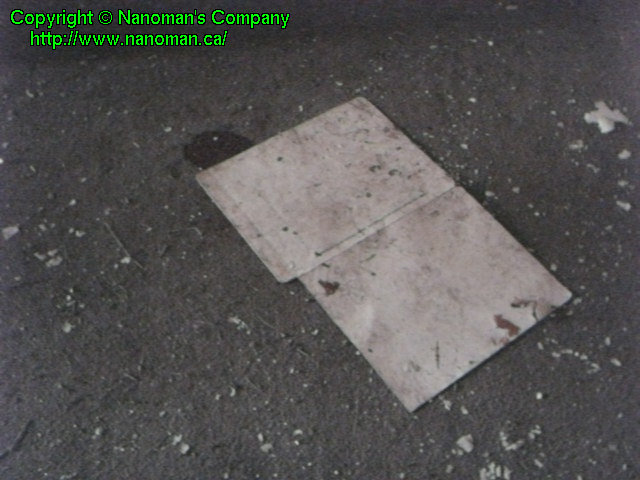 Page 9 of 16 | First | Previous | 4 5 6 7 8 9 10 11 12 13 | Next | Last